Improve your organisation's knowledge management
Why web pages are best for storing and sharing information
Web pages
Fully accessible for all users
Easy for search engines to find and understand
Change display on mobiles for optimum usability
Easy to collaborate on
Offer a consistent user experience
Content can be easily copied and pasted elsewhere
Can be fully analysed by analytics platforms
Easy to bulk update
PDFs and Word Documents
Often inaccessible for some users
Not easily understood by search engines
Require pinching and zooming to read
Siloed on a single computer or duplicated on many
Takes users away from your website to other applications
Copying and pasting is not always possible
Opaque to analytics platforms
Bulk updating requires resaving of all files
Doc2Page integrates with your existing content editing workflow...
Doc2Page allows you to upload a document online, and it will return an editable web page.
Doc2Page can also be integrated with your website, allowing you to use it directly within your existing administration system.
We currently offer first-class integrations for Public Platform, Drupal and WordPress, with more to come.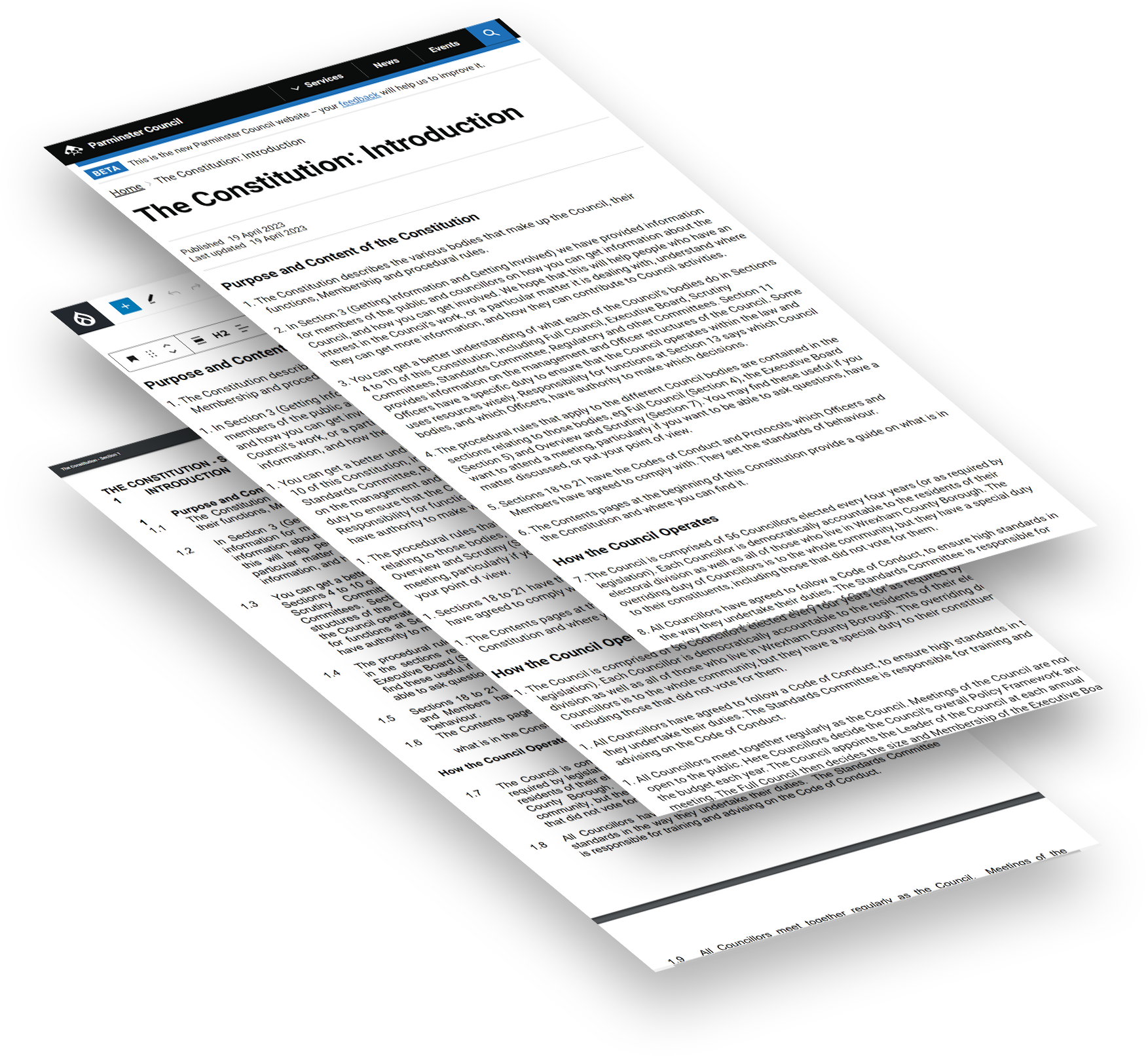 ...or pairs perfectly with our Public Platform product
Public Platform is our best-in-class Content Management System. It was developed for public sector organisations, who have a legal requirement to produce accessible content.
Public Platform has all the features required to act as a fully fledged Document Management System for your organisation, including:
A highly intuitive "drag and drop" content editing system
Multiple user accounts and roles
A granular content revision history
The ability to arrange pages into sections
A powerful internal search engine
Media management tools
A content moderation workflow
Interested in using Doc2Page?
Send us an email using the button below
We'll organise a demo using Microsoft Teams and arrange access to a sandbox site so you can try Doc2Page for yourself.